Coach Holidays
Scotland offers breath-taking landscapes and rich history, making it a popular destination for coach holidays. Whether you are looking for scenic countryside, bustling cities, or stunning coastlines, Scotland has something for everyone. Experience the rugged beauty of the Highlands, discover the rich cultural heritage of Edinburgh and Glasgow, or sample some of the world-famous whisky. With comfortable coach travel and a variety of accommodation options, coach holidays to Scotland are a convenient and affordable way to explore this amazing country. Book your next coach holiday to Scotland today and immerse yourself in the beauty and culture of this stunning destination.
Discover the Benefits of Coach Holidays
Do you prefer to relax, unwind and leisurely explore new places? You might enjoy a trip by coach! We mostly cater for the over 50s but all are welcome with Lochs and Glens coach tours.
Search our coach holidays today
Frequently Asked Questions
Before you make the decision to book your trip with Lochs and Glens holidays, you may have additional questions?
Yes, During the booking process, you have the option to select your coach seat(s) online.
No, you remain on the same coach after you board, though occasionally the driver may change to adhere to driver regulations.
The coach will usually stop every two to three hours on an average journey.
Yes, all our coaches have toilets on board but we do ask that this is only used in emergencies.
We make reasonable efforts to accommodate special diets such as diabetic, gluten-free, wheat-free, and lactose-free ones. Vegans can be accommodated, but only if they can select items off the menu. If your dietary needs require additional food to be ordered, this can be arranged, but only if we are notified at least two weeks in advance. Foods not on the menu will be charged at cost, plus delivery charges. For our more rural hotels, the delivery charge may be substantial. You are welcome to bring your own dietary foods with you.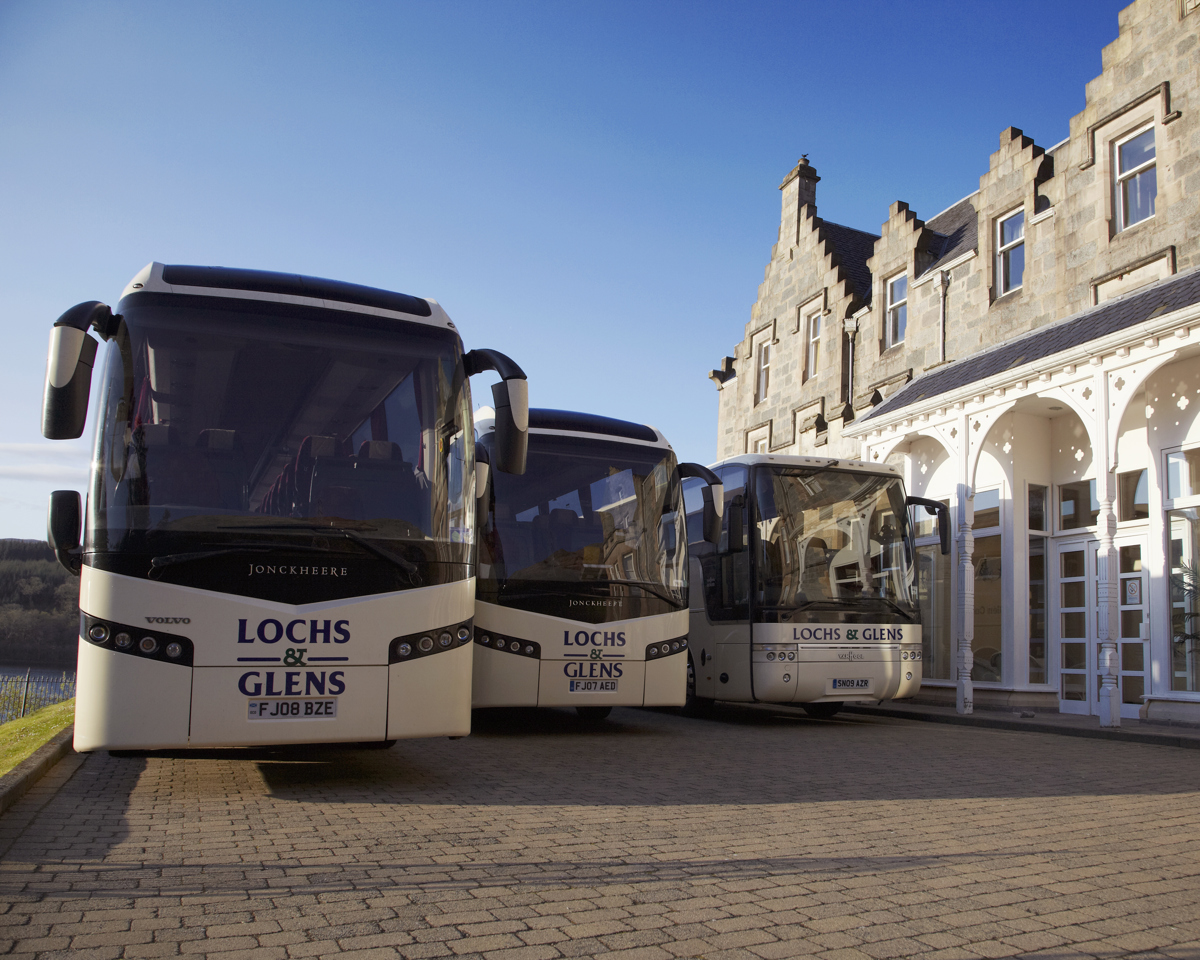 Learn Everything You Need To Know About Our Coach Holidays
Our family has been organising relaxing coach holidays at our own hotels for more than 40 years, making us the leading provider of coach tours to Scotland. We take great pride in our friendliness, the quality of our service and our affordable costs. Come with us on a trip across Scotland's highlands. As we plan coach tours that work for you and your budget, sit back and unwind. You'll go to renowned historical locations and breath-taking natural settings. You'll catch a glimpse at the natural outdoors and experience genuine Highland friendliness. Enjoy the convenience of our modern coaches while staying in one of our lovely hotels situated in stunning Highland settings.
Order your free holiday brochure today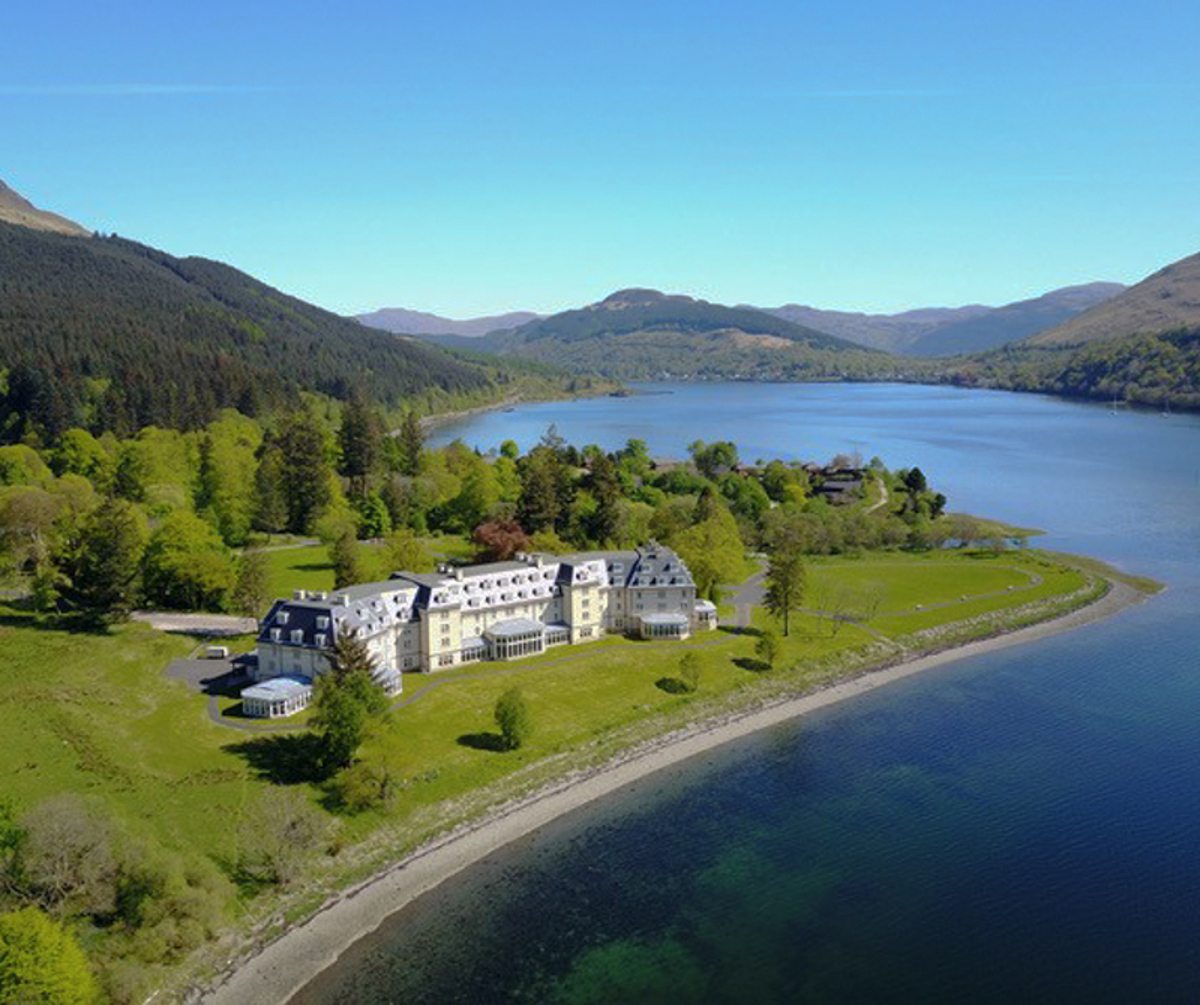 Lochs and Glens Solo Travellers -
Single rooms
Coach travel holidays that are ideal for lone travellers with no single room supplements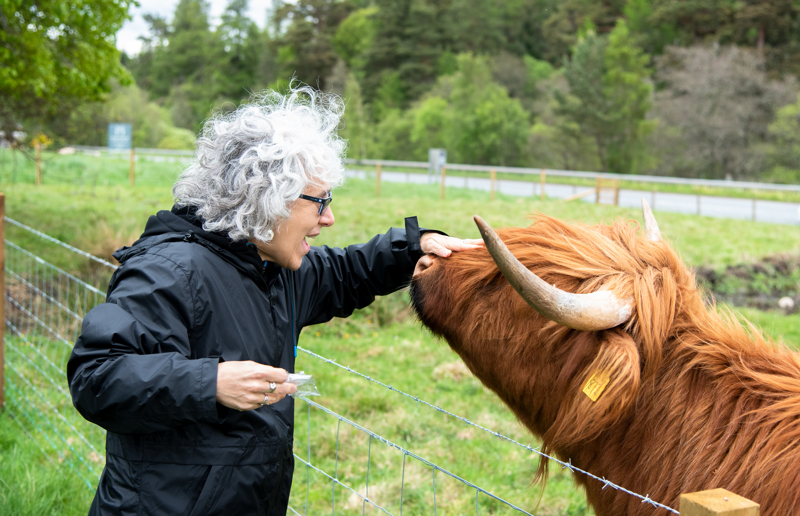 Solo Travel | Coach Holidays in Scotland
We make every effort to ensure everybody can come on holiday without paying a single supplement. Our hotels have a limited number of single rooms and these sell incredibly quickly. However, we do release any double or twin rooms for single occupancy, at no extra cost, 3 weeks before the departure date.
What choices do you have?

When new dates are announced, act quickly and make a reservation.

Join our waitlist for solo travellers

Why not put your name on our list of people waiting for single rooms? We'll let you know when something becomes available.
Single accommodation for solo travellers won't cost any extra with Lochs and Glens Holidays. Get notified via email when any coach holidays with single rooms become available by signing up for our mailing list. Not online, there is no issue! Call 01389 713713 to confirm availability and speak to a friendly, knowledgable staff member.
How Important Is Travel Insurance When Travelling in the UK?
We strongly recommend all our customers to take out travel insurance to cover repatriation costs, personal injury, loss baggage and cancellation charges. You do not need to purchase insurance from us but some form of travel insurance is advised. Here is a quick overview of questions you might have, please refer to the travel insurance section at the front of our brochure for full details.
Buying Travel Insurance with Lochs and Glens Holidays
Holiday Insurance Costs
If your holiday is between 4-6 days: £18 per person
If your holiday is between 7-8 days: £22 per person
When and How do I pay for Travel Insurance?
You will need to pay your policy premium in full in order for cover to apply. All cover will end if the policy is cancelled. The premium can be paid using one of the payment options given to you at the time of purchase of this insurance.
When does the cover start and end?
Your insurance policy provides cover from when you purchase the policy and during the period shown on your booking confirmation.
How do I cancel the contract?
You have 14 days from the date of receiving your policy documents, to ensure that they meet your requirements. If you wish to cancel the contract during this period, please call the bookings team on 01389 713713 and your premium will be refunded in full. You may still cancel the contract after this 14 day cancellation period but no refund will be made.