Why Travel with Lochs and Glens Holidays
Discover the wonders of Scotland with Lochs and Glens Holidays. Here are the top reasons to choose us for your next adventure:
600+ Pickup Points
Lochs and Glens pick up in local towns, cities and villages all over the UK.
Planned Excursions
All of our tours include a wide variety of excursions so that there is something for everyone.
Relaxing Coach Travel
Sit back and relax as your coach will take you directly to the hotel, with comfort breaks on the way.
Over 40 Years' Experience
We pride ourselves in our high-quality service, great hospitality and competitive prices.
Holidays For Every Season
Lochs and Glens Holidays offer coach tours to Scotland throughout the entire year therefore offering the chance to see Scotland in all its beauty. Whether you prefer the light breeze of spring or the cold and darker winters, we have itineraries every month to suit the climate of your choice.
Autumn Holidays
Explore pretty towns and villages in the beautiful autumnal colours. Take advantage of the milder...
Winter Holidays
Our early year breaks offer the chance to see Scotland at its most tranquil. With snow-capped hills and...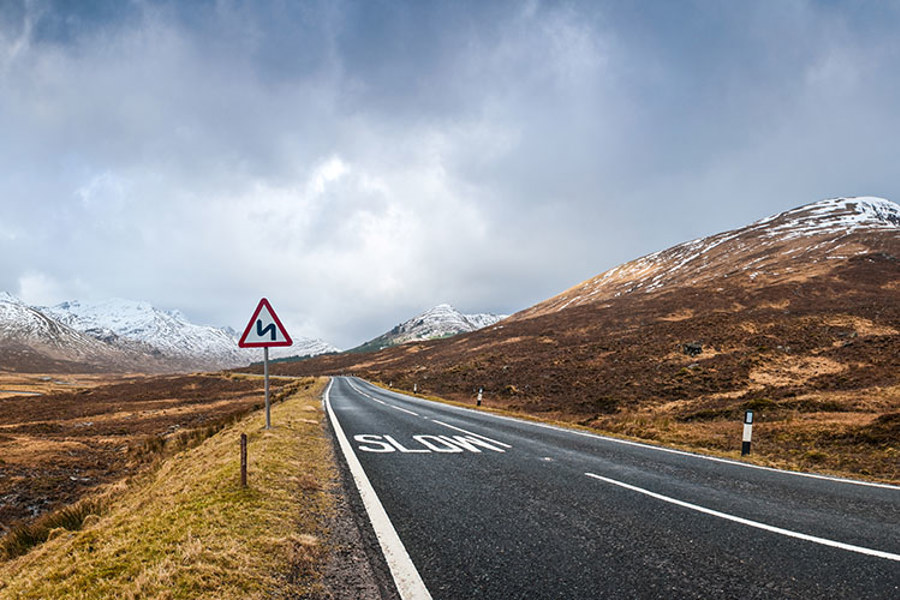 Our Hotels in Scotland
At Lochs and Glens Holidays, we own 6 hotels that offer different itineraries to suit everyone's tastes. Our hotels are located in some of the most beautiful and rural parts of Scotland making them tranquil and unique. Our coach tours include all advertised excursions, dinner, bed and breakfast with evening entertainment every night.
Read More
Join Our Subscribe List
Be the first to know about our latest holidays. From majestic glens to historic cities and everything in between, our emails will keep you in the loop and help you choose the perfect coach holiday.
Coach Holidays to Scotland
About Lochs and Glens
Lochs and Glens Holidays is a family owned coach-tour holiday company with 6 of our own hotels, all in stunning Highland locations. Enjoy the comfort of our modern coaches as you soak up the awe-inspiring landscapes and tour Scotland's historic past. Relax in one of our fabulous hotels after a day of exploring the best that Scotland has to offer. As the premier company for coach holidays to Scotland, our dedicated teams have been perfecting our holidays for over 40 years.
Learn More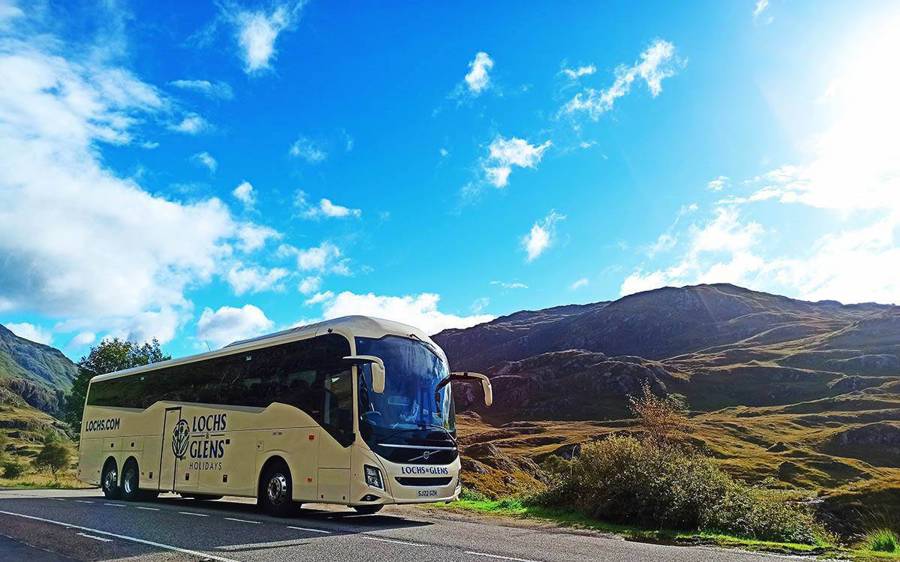 Client Testimonials
We regularly receive positive feedback from our valued customers who return from our holidays. Take a moment to browse through our page featuring more Lochs & Glens reviews.
The service at The Ardgartan is on a parallel, it is truly EXCEPTIONAL. The attention to detail, in this stunning hotel is impressive indeed. Nothing is too much trouble for the staff. With a dairy allergy, the breakfast table is well equipped with no…

Dear Lochs and Glens, we have recently returned from a break at the Loch Awe Hotel. I just want to say 'thank you'. We had a fabulous time. The hotel we loved, all the staff wonderful, nothing was too much trouble and so polite/courteous. Food wonderfu…

Comfortable coaches with knowledgeable drivers. Lovely hotels with delicious meals, nightly entertainment and a different excursion every day. What's not to like about Lochs and Glens? They are the masters of the coach holiday. We have had two holidays…

An excellent couple of days at Loch Awe, the hotel was very nice with excellent views over the Loch. Some good trips to the surrounding area, and a great boat trip on Loch Lomond. I can certainly recommend Lochs and Glens and it was great value for mon…

Just returned from a weeks' holiday at the Ardgartan Hotel. From the start to finish, I felt cared for. Our coach drivers Brian and Liz were great and informative over the week. On arrival and tired we were welcomed and our room keys handed to us ri…

Just returned from Loch Achray what a lovely hotel. Clean, modern, food excellent choice and plenty. Great entertainment, lovely friendly helpful staff. Steve coach driver very nice and very knowledgeable made us laugh with some of his stories. Can hig…

Just arrived home from a fantastic holiday at Loch Achray with my 2 sisters and my daughter. Hotel spotless, staff amazing, views were memorizing. Our coach driver Iain Greame is great, very informative about the areas we travelled in, very polite and …

Just wanted to say thank you. Had a fabulous time on our recent break with Lochs and Glens. Celebrated our 30th wedding anniversary with some friends, some of whom were knew to Lochs and Glens and were overwhelmed by the whole experience.

We have just spent eight days at the Highland Hotel which was absolutely amazing. From the manager down to all the staff they were amazing.

Thank you for a most enjoyable holiday with your company in the highland hotel Fort William. The hotel was very comfortable & clean and the staff all so pleasant not forgetting the food fantastic as always.