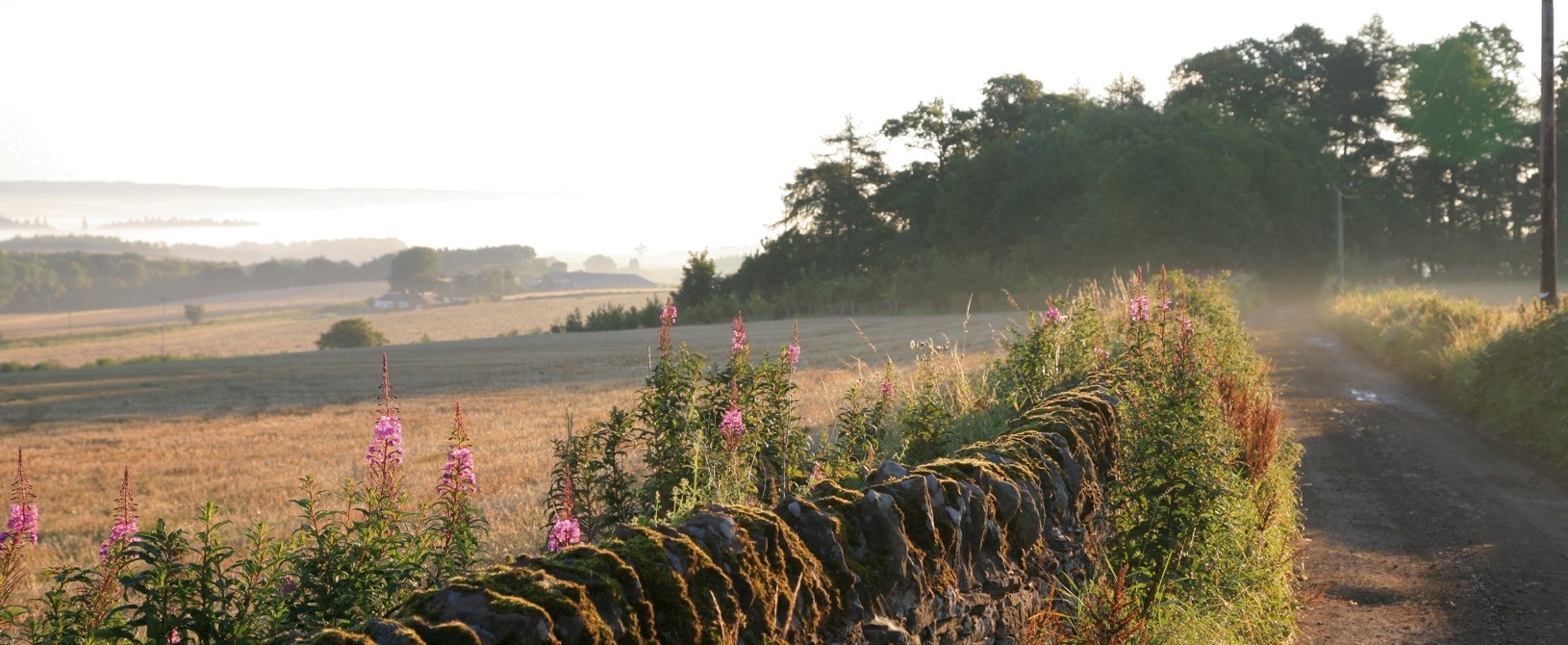 When my son Neil took over as Managing Director some time ago, it enabled me to take a less active role in the Company and now this has given me an opportunity to complete a project that has been in my mind for some time.
An increasing number of our guests are taking a day off from coach travel to explore the Scottish countryside on foot and so I have spent the summer compiling a book of the best walks from Lochs and Glens hotels ranging from a 40 minute pre-dinner stroll to a full day mountain walk.
Our hotels are in beautiful locations and paths have been much improved of late thanks to the Lottery Commission, the Forestry Commission and the Woodland Trust. Some entirely new paths have been constructed with other schemes to come. I have thoroughly enjoyed planning, walking and photographing these routes and expect that the illustrated book will be available by the end of the year.
I had hoped that by now there would be some positive news about the construction of our proposed new hotel at the foot of Glen Croe. Alas, the wheels of bureaucracy grind exceedingly slowly and we are having to supply a welter of unexpected additional information in support of our planning application and this all takes time.Construction was expected to begin this autumn, but instead,we are currently carrying out a census of bats and squirrels, estimating the likelihood of flooding on the site - despite the fact that a building has stood there unflooded for the past 50 years - and commissioning 'intrusive archaeology' looking for signs of previous civilisations! In addition one agency has asked that we eliminate rhododendrons as a pernicious weed whilst another requires that we conserve them to provide screening. I fear that all of this is making the project less viable but, for the time being, we remain patient and are diligently doing what is asked of us.
An important and expanding part of our business is accommodating groups from clubs and social organisations. For 2006,we are offering particularly attractive rates in May and October for groups of 30 or more. If you have connections with such an organisation and you think they would be interested, then please do contact Linn Gentleman on 01389 713713.
Michael Wells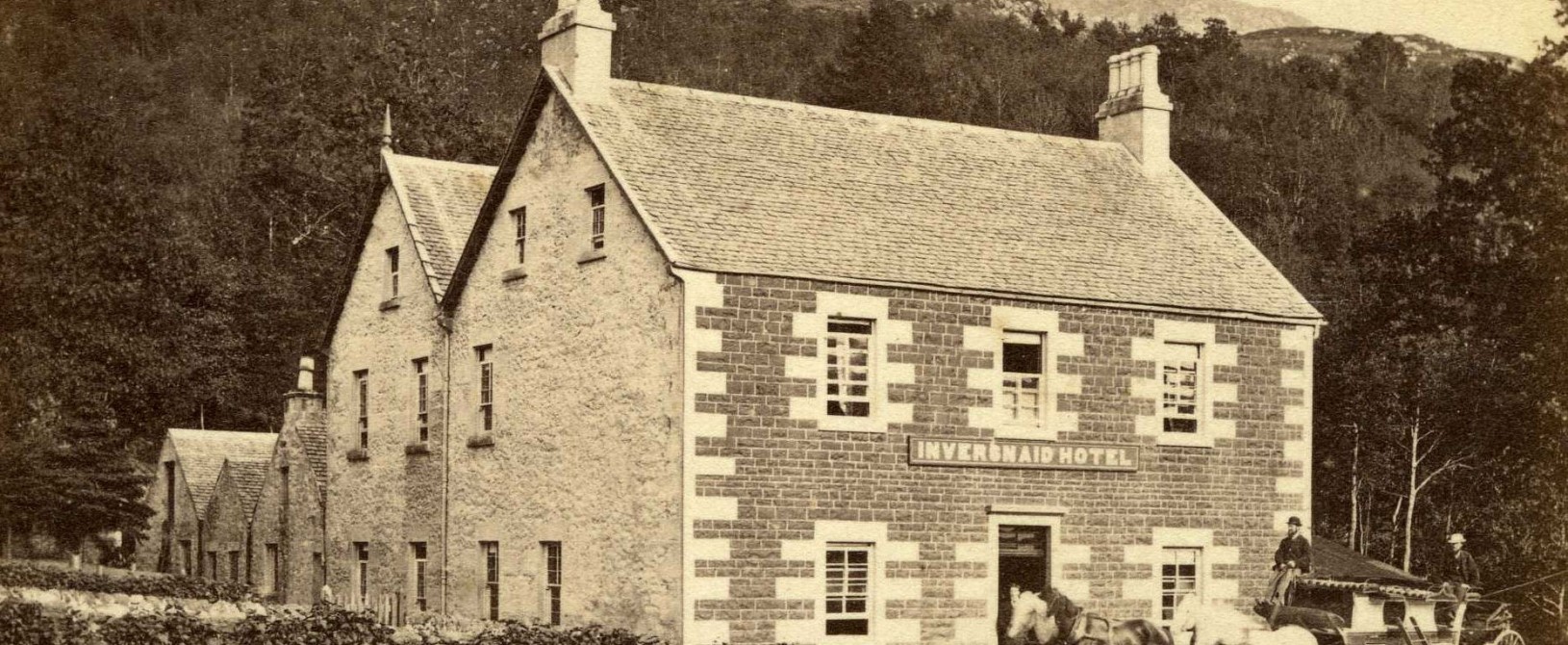 When Lochs and Glens acquired the Inversnaid and Loch Achray Hotels in the 80's, on looking through the historical detail in the deeds we noticed a coincidence - both properties had, in earlier times, been owned by a Duke of Motrose. Ethel McGillivray, who works in our booking office, has recently been doing some research into the history of the House of Montrose.
James Graham was created the 1st Duke of Montrose in 1707 and extended his own hereditary estate by purchasing land from the Duke of Lennox.He then employed the notorious Rob Roy Macgregor to buy and sell cattle on his behalf. Rob Roy owned land at Inversnaid and when he got into financial difficulties as a result of a fall in the market, his creditors made a court enforced demand for payment and publicised his debt by placing an advertisement in the Edinburgh Gazette.
This had the effect of making Rob Roy an outlaw and, as his feudal superior, the Duke ordered that his land be forfeited. Rob Roy felt that he had been treated unjustly by being branded an outlaw as he had attempted to satisfy his creditors, and so he decided to teach Montrose a lesson. Estate rents were due to be collected so Rob Roy and his clansmen captured the factor,who would normally receive payment and collected £3,000 from tenants, signing receipts in the Duke's name.They then took their prisoner to Stronachlacher where he was ferried to the nearest islet on Loch Katrine, now known as Factor's Island.
Incensed, the Duke demanded that troops be sent to the Lomond area to quell the rebels and asked that barracks be built in Clan Gregor land at Inversnaid.To Montrose's satisfaction, a substantial three storey garrison was started in 1718 and commissioned in 1720. (The ruins now lie beside Garrison Farm, home to Hotel Manageress Jackie Martin - see page 4).
Meanwhile bureaucracy was at last settling the legal affairs of Rob Roy and his land at Inversnaid was auctioned, and legally acquired by the Duke of Montrose for the price of £820.
Construction of the present day hotel was authorised by the third Duke in 1820 and it was owned by the Montrose Estate right up until 1931 when it was sold for £17,000.
By contrast the Loch Achray Hotel has more mundane origins.The land on which it stands was acquired by the Graham family in the early 17th century and Achray Lodge (now the hotel) was built in 1868 by the 4th Duke as a centre for hunting deer, fishing and grouse shooting. It was sold to its tenant in 1929 to meet the death duties of the 5th Duke and became a hotel three years later.
James Graham (born 1935), 8th Duke of Montrose, lives near Loch Lomond.He is an active member of the House of Lords and is currently researching his own fascinating family history.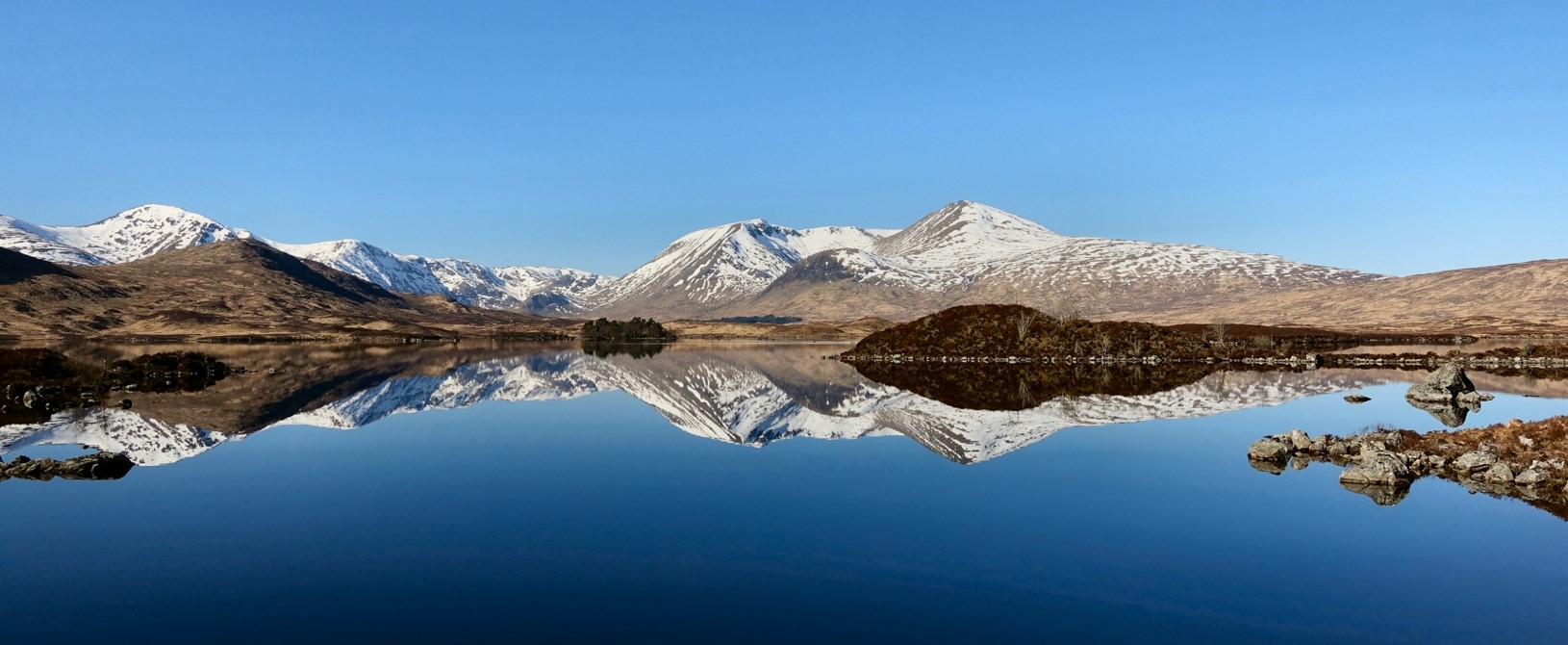 Glencoe with its dramatic, forbidding scenery is, without doubt, one of Europe's scenic highlights which, over the years, has been a magnet for Hollywood's directors.Highlander, Braveheart and Rob Roy all had scenes shot there.
It has also been a favourite in our itineraries ever since we began accommodating tours in 1979, but until now there have been limited opportunities for a rest stop.However we are currently negotiating with the National Trust, who own most of the glen, so that we can include entry into their fascinating exhibition centre located there in future Lochs and Glens Holidays.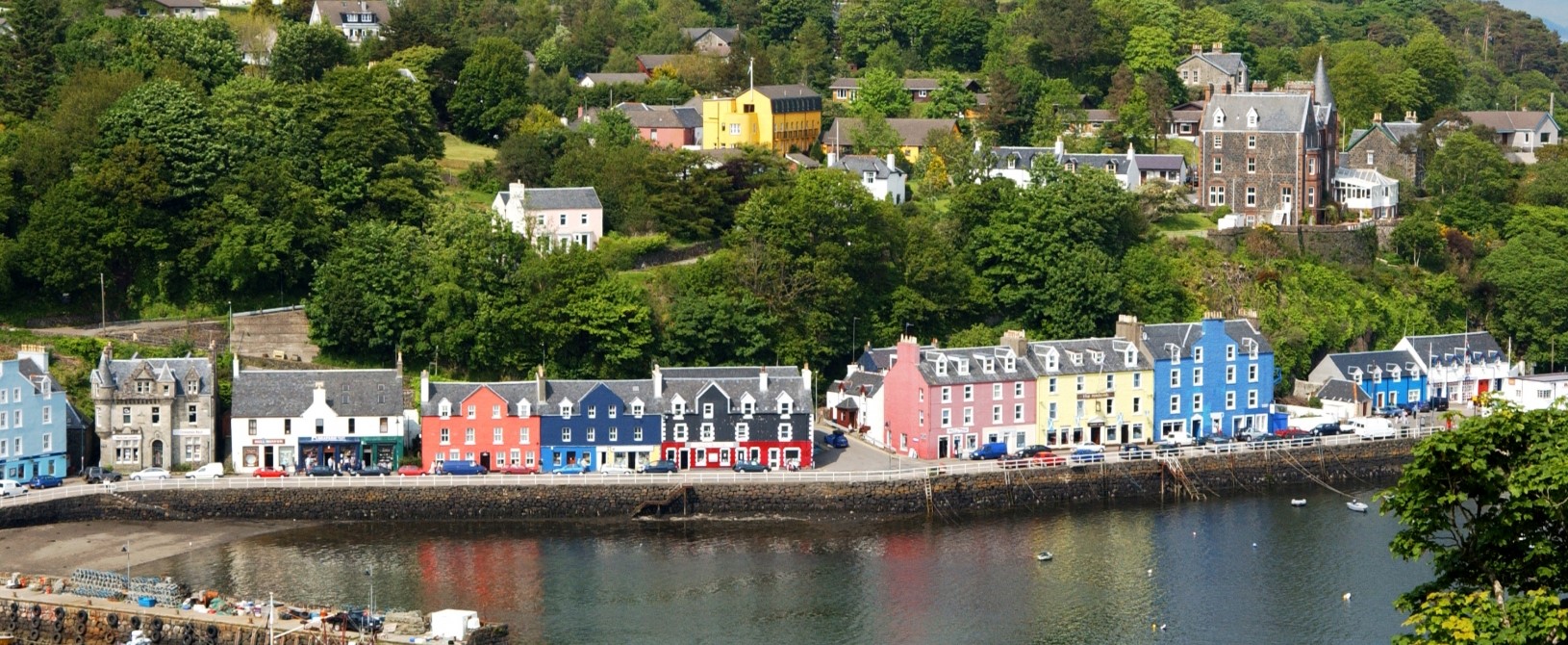 The island of Mull has been a highlight on Loch Awe Hotel itineraries for many years. Not only is the island itself extremely picturesque, the ferry crossings are a true delight, particularly when the weather is kind.
In 2006 we are introducing an even better Mull excursion - a circular trip that includes no less than three ferry crossings! Firstly across the Firth of Lorne, then over the Sound of Mull and finally across Loch Linnhe.
If you join one of these excursions, find a sheltered spot on the starboard side of the deck for the first crossing - over to Mull. This gives the best views of Oban seafront and Dunollie Castle as the vessel sails between the shore and the Island of Kerrera. Then, as you cross the mouth of Loch Linnhe, on a clear day it is possible to see an impressive range of mountain peaks between Ben Nevis and Ben Cruachan.
Further along, on the port side is the Lady Rock, visible at low water - so named because it was here that one of the Macleans of Duart marooned an uncongenial wife! From all accounts the Macleans of Duart were not a family to be trifled with. In November 1588 Donald Maclean boarded a Spanish ship attempting to leave Tobermory harbour without paying for goods and ignited its powder magazine, sending 350 Spaniards, their ship, and himself to the bottom of the harbour! Duart Castle, seat of the Macleans, is conspicuous on the headland as you approach the jetty at Craignure, where you disembark.
From here the coach continues to the island's main town, the beautifully situated Tobermory - known to many as Balamory! The distinctive multicoloured buildings along the harbour front will be instantly recognized by all who have seen the popular children's TV programme.As a result of the series, the town has become a place of pilgrimage for many young fans and their parents.
After time to explore, possibly including a visit to the town's distillery, the journey will continue to the small community of Fishnish, where another ferry will take you across to Lochaline on the remote peninsular of Morvern.
From here the scenery is truly spectacular as you follow a narrow, un-fenced single track road across wild moorland. Finally you will arrive at Corran on the banks of Loch Linnhe for a short sail across the narrow strait to join the main road back to Loch Awe - an unforgettable day!