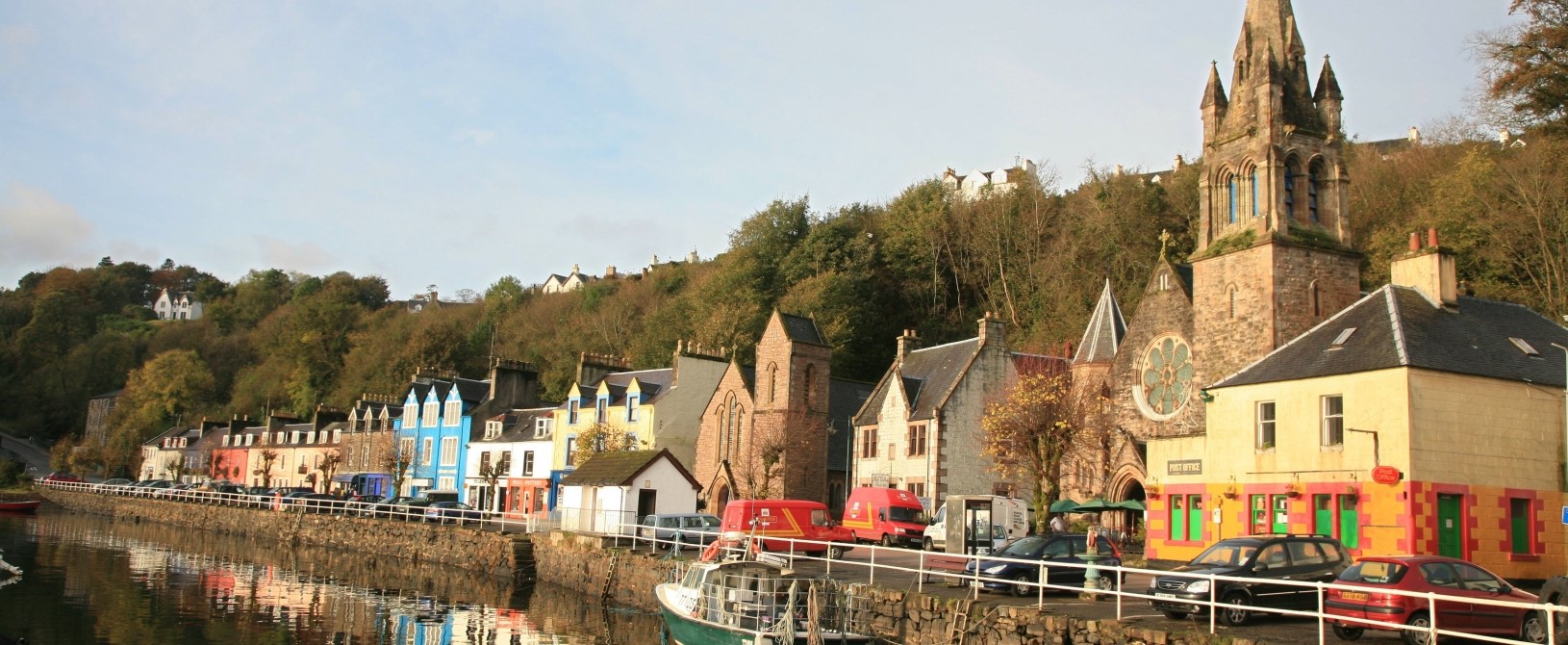 This edition's cover picture is of Tobermory, the unique unspoiled harbour and fishing port on the Isle of Mull. It is a popular destination, not only for the many families bringing children on a pilgrimage to see their beloved Balamory, but for the many Lochs and Glens visitors who have voted it one of our most popular destinations since it was introduced into itineraries last year.
In recent months there has been increasing pressure on us all to be more aware of the effect on climate change caused by holiday travel and so I am pleased to be able to give assurance to our guests that (apart from cycling!) coach travel has been shown to be the most energy efficient method of going on holiday. This is especially so with Lochs and Glens Coaches as our vehicles are equipped with the very latest generation of engines that have far less and much cleaner emissions than was previously possible. As a comparison, two people travelling together would need a car capable of 300 miles per gallon to achieve the same level of emissions as when travelling with a coach group. So, for our guests, perhaps its one less thing to worry about!
Our new-look brochure is enclosed with this newsletter and we hope that you will find it easy to use. Comments regarding the layout of holidays would be welcomed particularly if you find any part of it confusing.
New holiday dates are released on the 1st March and the 1st September each year and are sent to guests on our mailing list shortly after. Recently, however, there have been difficulties in deliveries due to postal strikes and there could well be more disruption to come, so this might be a good opportunity to remind our readers that holiday details are immediately available on-line at www. lochsandglens.com and of course, you can book direct on the internet if you are so disposed.
This may be of little interest to those who don't have or don't want anything to do with 'information technology'. I have some sympathy with this point of view as I was certainly a reluctant convert to computers when my sons were urging me to embrace them into the Company many years ago, but I see that for better or worse they are increasingly becoming a necessity to modern life.
But whichever way you choose to communicate, we look forward to hearing from you and hope that the enclosures will tempt you back on a Lochs and Glens Holiday.
Michael Wells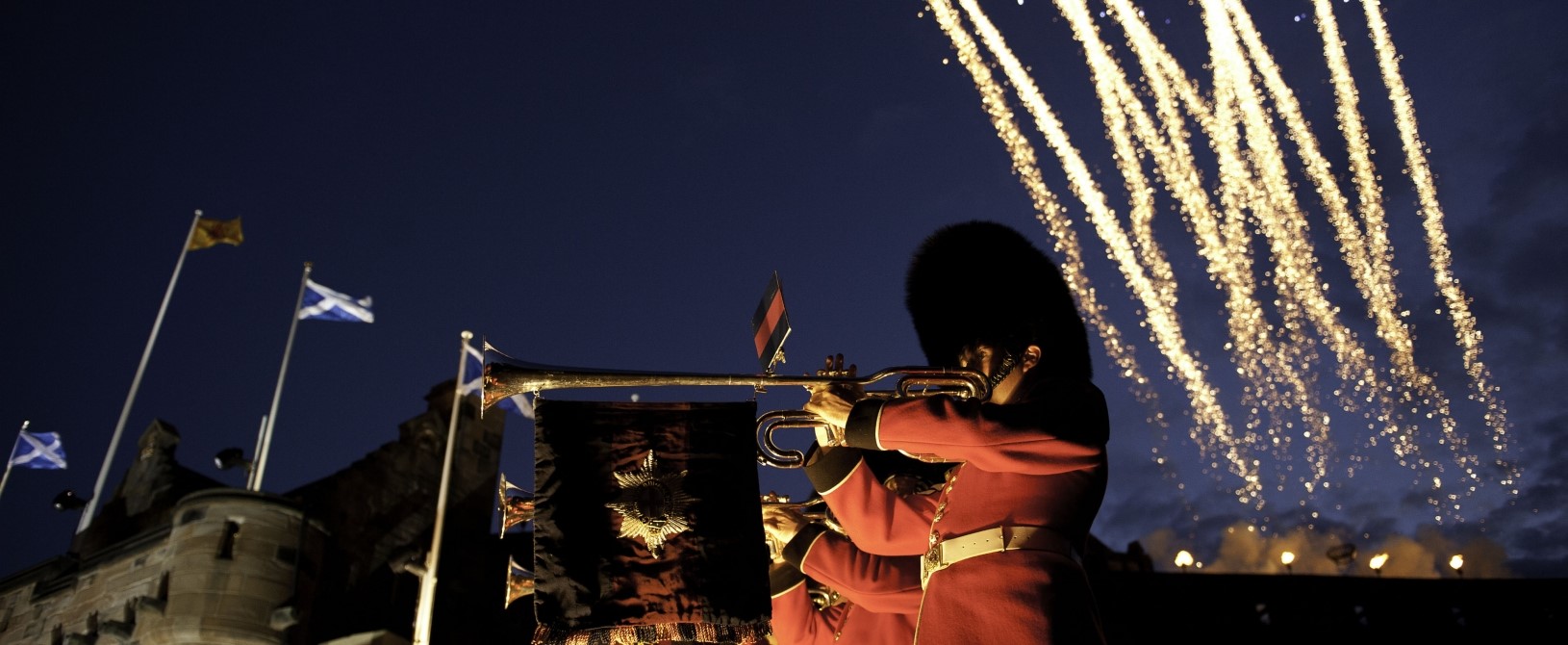 Scotland's annual outdoor military spectacular celebrates over 50 years of music and display set against the world famous backdrop of Edinburgh Castle. It first took place in 1950 and since then more than 12 million people have attended. In addition, the Tattoo is seen by over 100 million people annually on international television and, despite the vagaries of the Scottish climate, not a single performance has ever been cancelled!
Anyone who has seen this dramatic international extravaganza involving a cast of 1,000 will find it unforgettable, a view shared, I am sure by more than 60,000 Lochs and Glens guests who have seen it during the past 15 years. Next year it will again feature in many August itineraries in four of our hotels.
One final piece of trivia - the word 'tattoo' comes from the closing-time cry in the inns in the Low Countries during the 17th and 18th centuries - 'Doe den tap toe' ('Turn off the taps').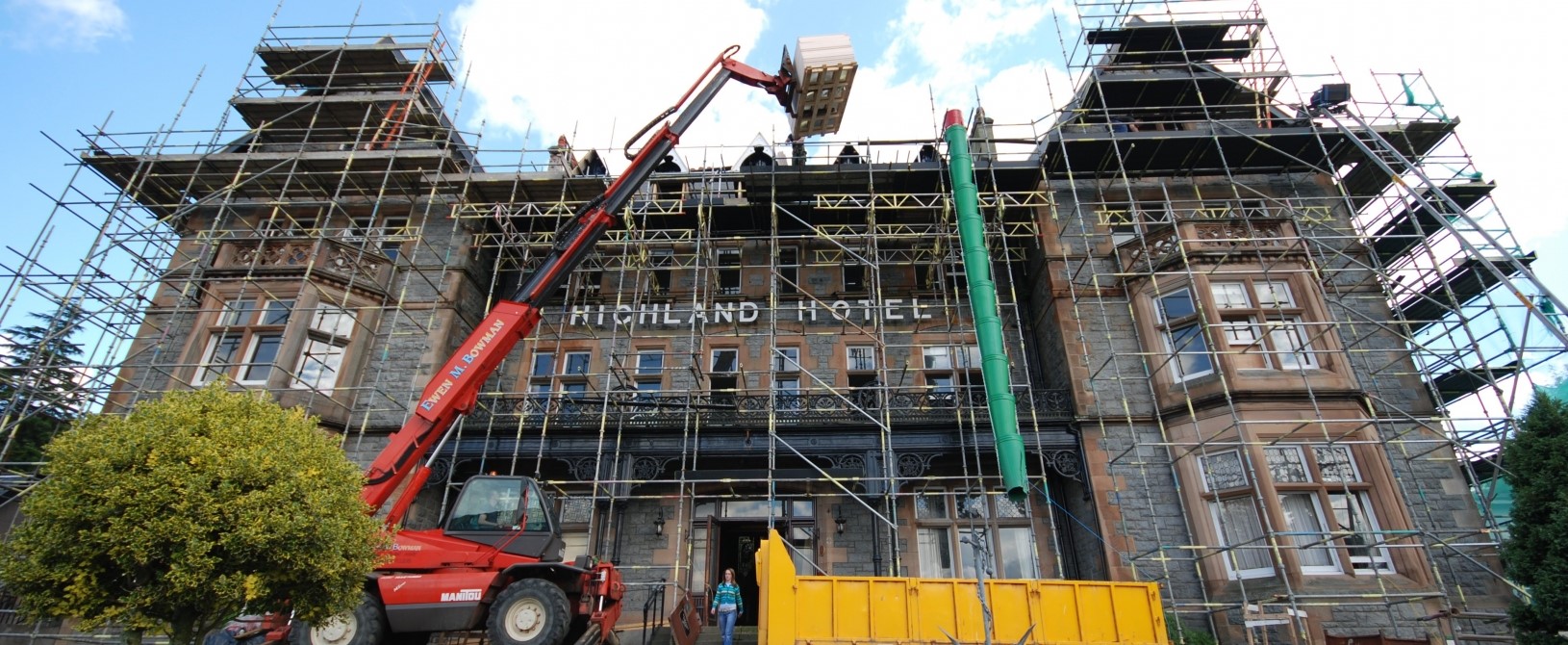 Work continues apace at our Highland Hotel in Fort William under the watchful eye of Managing Director Neil Wells. We always realised that we had a challenge on our hands when we took on the hundred year old listed building last year, as it was clear from the onset that decades of neglect had to be tackled.
Minimising the building's energy consumption has been a high priority. All exterior walls have been stripped bare and high-tech insulation fitted throughout. One hundred and sixty four original timber windows have been replaced, but the most unpleasant job to date has been the removal of the century old horsehair felt from under the roof slates!
Many of the repairs will be unseen such as the replacement of 45 original load bearing lintels, but guests will certainly appreciate the 100 brand new bathrooms, the refurnished bedrooms and the carefully restored public areas. All in all renovation costs are expected to approach £3.5m. Bookings for the 2008 season are now being accepted.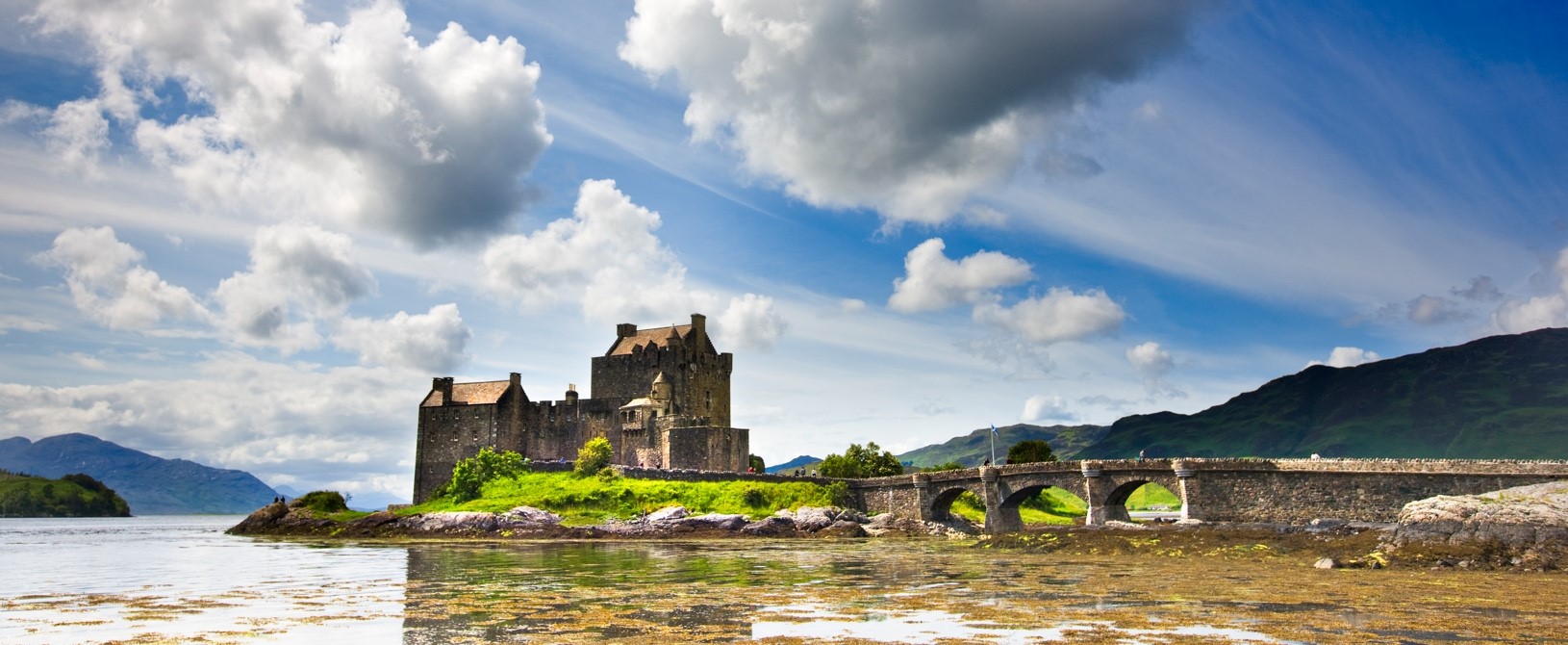 In the early 13th century much of Scotland was under the control of the Vikings who, during the previous 400 years, had founded settlements over an area that extended from the Volga River in Russia to the east, to North Africa to the South and Newfoundland to the West.
They were considered by many to be ruthless pirates, and they were indeed merciless to many of those they conquered, but in more sophisticated (and better armed) regions they were regarded as traders. In Scotland they were justifiably feared and the arrival of their longships meant massacre, looting and destruction on a terrifying scale and as a result a number of defensive structures were built.
In 1220 the Scottish king Alexander II built the original castle at Eilean Donan on a rocky islet in the sea loch, Loch Duich in order to protect the lands of Kintail from future raids, but by the time of its completion the four centuries of Viking domination were coming to an end.
In 1263 Viking King Hakon Hakonson sailed with 200 longships for a final confrontation with King Alexander III at Largs, but nature was on the side of the Scots and storms grounded the Viking Fleet and they were routed.
In 1719, the building was destroyed whilst acting as a garrison for Spanish troops fighting for the Jacobite cause and for the best part of 200 years Eilean Donan lay neglected, abandoned and open to the elements.
The building's saviour came in the form of Lt Colonel John Macrae-Gilstrap who bought the island in 1911 dedicating the next 20 years of his life to its reconstruction at the very considerable cost of £250,000, restoring it to its former glory using surviving ground plans discovered in Edinburgh Castle. It was an immense undertaking, some walls being 14ft thick, and it was finally completed in 1932. Eilean Donan is now open to the public and, situated close by the Road to the Isles it will no doubt be a popular attraction on the Isle of Skye day excursion which will feature in many of our Highland Hotel programmes.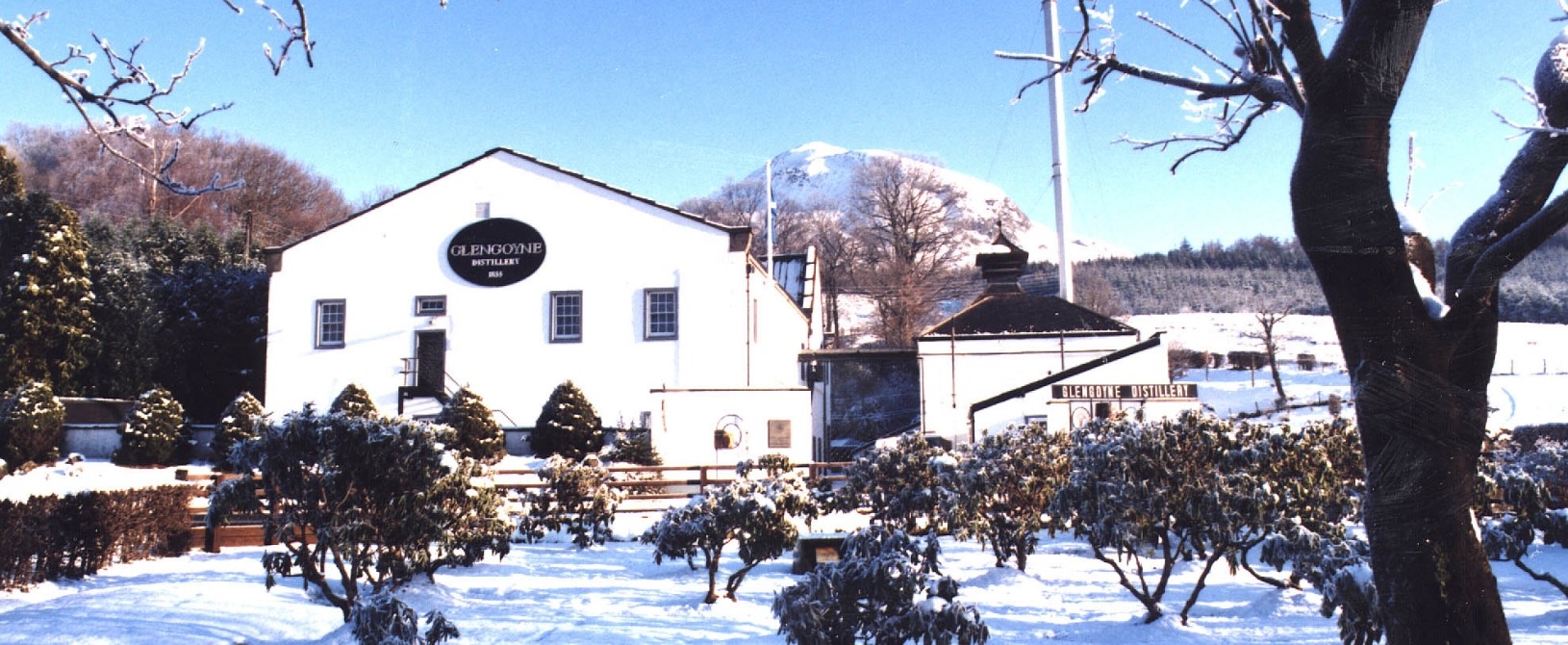 The village of Killearn is just 14 miles from Glasgow, but in the early 19th century the smoke from as many as 18 illicit stills could be seen in the shadows of nearby Dumgoyne Hill.
The resulting spirit was then smuggled into the City by girls carrying tin pots under the hoops of their skirts. In 1833 one of the stills was granted a licence and that same distillery, although one of the smallest in Scotland, is still in production today.
Traditionally, malt whisky is matured in oak casks that have previously held sherry and legally, the spirit must remain in there for three years and a day. But at Glengoyne in their search for perfection, it will remain untouched for between 10 and 30 years and, at the end of its long slumber it will be reduced with the natural Glengoyne water to become one of the finest malt whiskies available.
Guided visits to this little gem of a distillery are included in many Inversnaid Hotel holidays.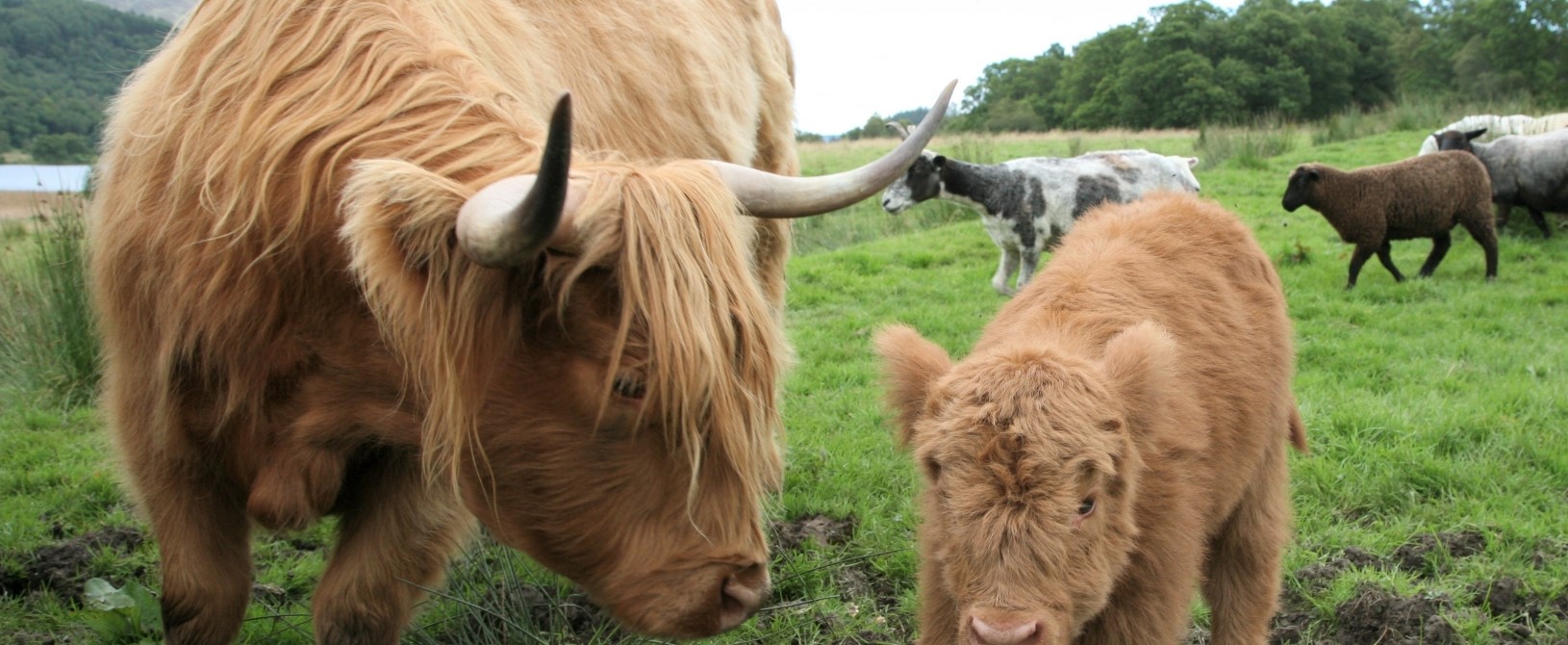 I am delighted to report that following a successful visit by Calin the Bull some months ago, both of our much loved Loch Achray Hotel highland cows, Fiona and Fenella, have given birth. The mothers are extremely protective of their offspring and for the time being, the walk across their field has been closed.
In the meantime the two calves, a boy and a girl, are waiting to be named and we invite our readers to submit suggestions for suitable names. An important factor to bear in mind is that the age of a pedigree highland cow is indicated by the first letter of its name - somewhat in the manner of the old car registration plates. The date letter for 2007 is K, so we are looking for two names preferably with a Scottish flavour, beginning with that letter.
If the winning contributor is able to get away at the time of the holidays, he or she would be welcome to a complimentary Mountains and Mistletoe break at the Loch Achray Hotel in 2008 to see how the families are getting on. Email or letter with suggestions please. Result in the next newsletter.