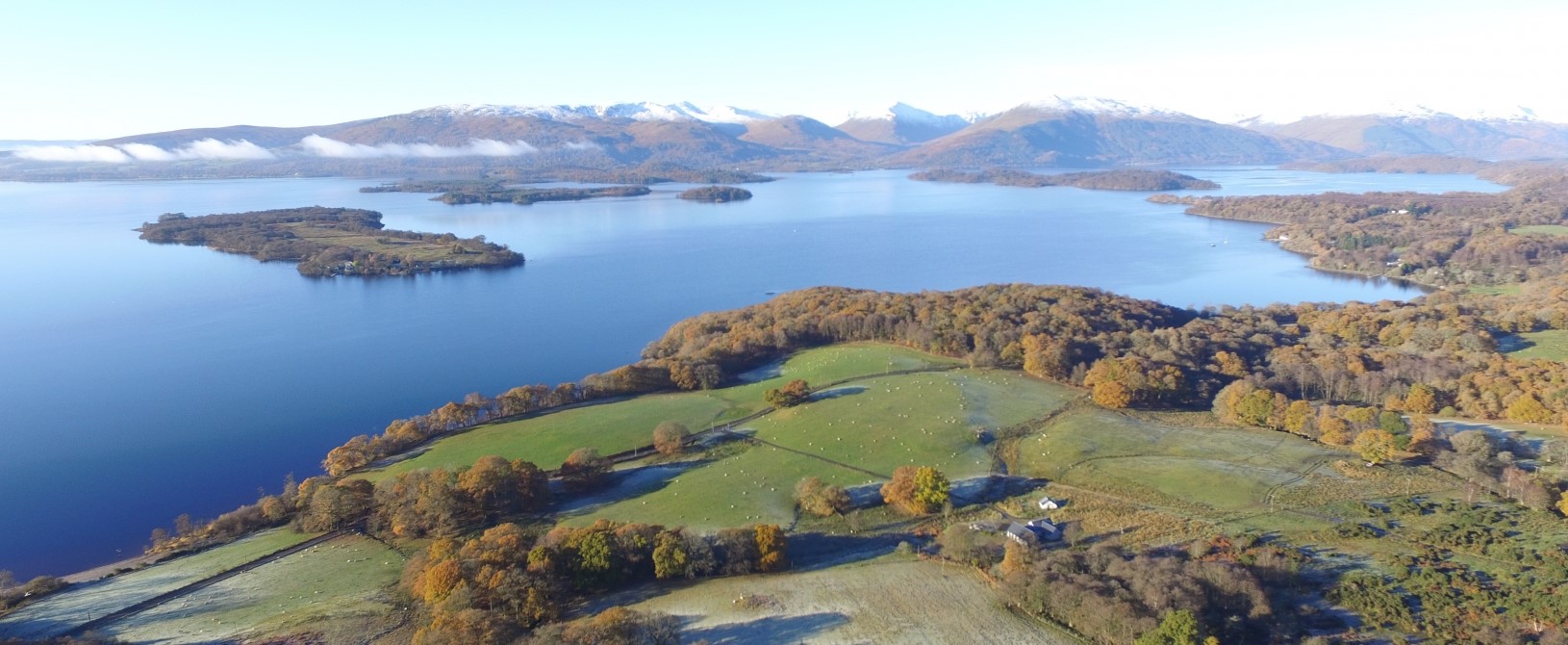 Our cover photo for this edition is of an autumnal Loch Lomond looking quite spectacular in the early morning sunlight with the first snowfall of the year already covering the distant mountains. Cruises on this beautiful loch have been a popular feature in Lochs and Glens Holidays throughout the 40 years that we have been in business.
It is hard to comprehend the improvements that have occurred in the standards of accommodation during the lifetime of the Company; for example in the early days the majority of bedrooms were not en-suite. There were some communal bathrooms but they were few and far between. No TVs or radios. Heating was by 'night store' units resulting in the rooms being furnace-like in the morning but stone cold by the evening. Even so, basic as it all seems now, even this was luxurious compared with my childhood family holidays in the austerity of post war Britain.
Each year was the same - two weeks in a Hastings boarding house. Money was exceedingly tight, my mother went ahead by train with the luggage, while Dad and I cycled the 55 miles from our home in Chislehurst - either in blistering heat or driving rain, as I recall, to arrive exhausted in the evening. The landlady was a bit of a dragon, her first question was 'what day will you be taking your bath?' Guests were permitted one bath per week. A half hour was allocated and when your time came, you went to the reception office to collect the key that released the padlock of the box that covered the hot tap, The premises had to be vacated by 9.30 each morning and guests were not allowed back in until 5pm. It seems quite extraordinary now, but I looked forward to those holidays more intensely than any holiday since. And now, 70 years on, I hope that you too will find something that appeals to you in our brochures and will prove to be as rewarding as those simple times were to me so long ago. I can't promise sunshine but I can assure you that you will have your own bathroom with unlimited hot water!
Michael Wells OBE, Chairman
Portavadie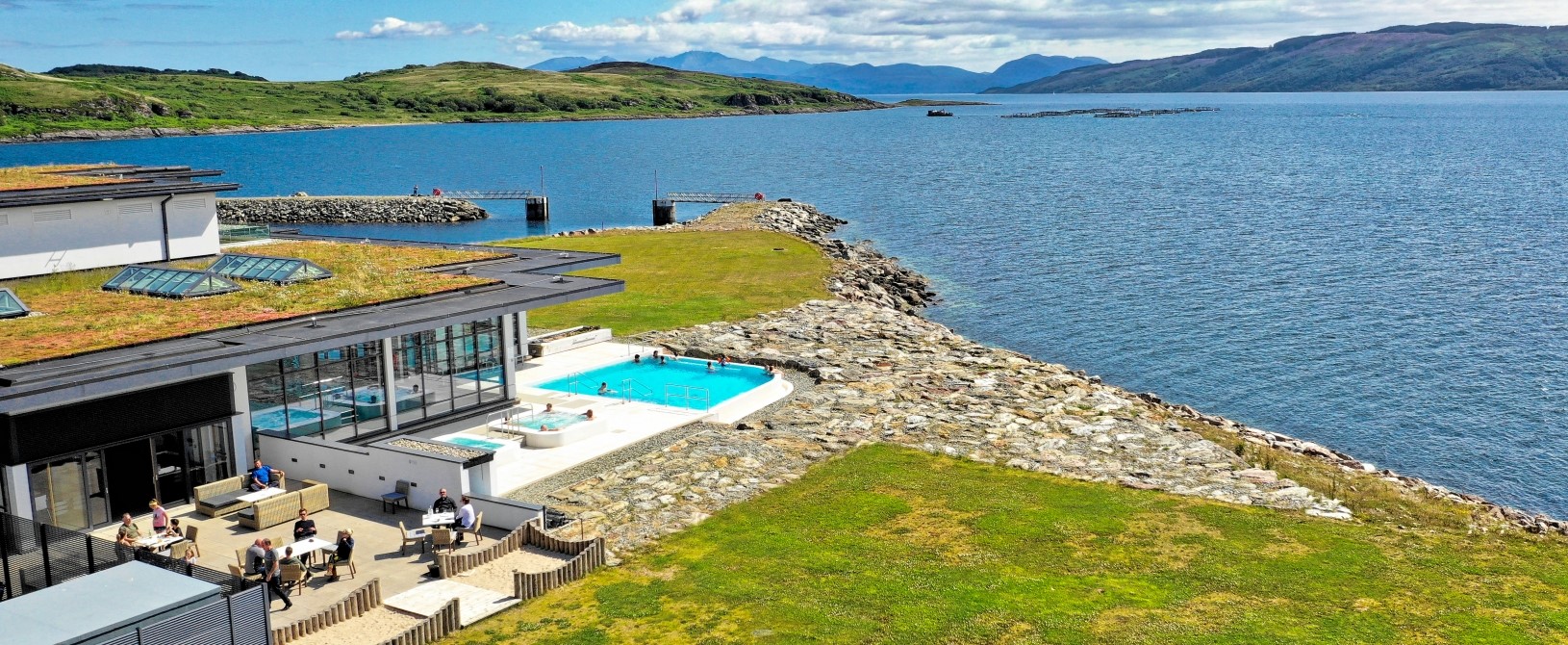 During the 1960's and early 1970's shipbuilding along Glasgow's River Clyde went into a severe decline leading to worrying levels of unemployment. At the same time north sea oil was Scotland's new fast growing industry and there was an urgent need for platforms to enable extraction. The Scottish Office decided that these two problems could be tackled in tandem by building concrete platforms at a site on Scotland's west coast using the skills of the redundant ship-workers.
A small bay due west of Glasgow by the name of Portavadie was identified as being a suitable site and work began in creating an immense dry dock together with an adjacent workers' village, it was a challenging undertaking. Almost one million cubic metres of material was blasted out to form a 12 metre deep basin. Polphail, the worker's village which included all essential facilities as well as houses, was built nearby.
The complete failure of the project has been attributed to a number of factors, the most likely being that potential operators had begun moving away from concrete to steel construction. In addition they were concerned that the treacherous tides on Loch Fyne would make it too risky to float the massive platforms out to sea, but whatever the reason, designs were rejected on both cost and safety grounds and no orders were placed. The site was abandoned although during the 80's Portavadie was used briefly for fish farming. Polphail however, was never used and became derelict. It was eventually dismantled during the 90's by the Scottish government at a cost of £300,000.
But now, after a litany of failure has come success. Thanks to the imagination of the new owners, a luxurious new holiday complex has been created, including a restaurant, bar, coffee shop, gift shop, and, best of all, a superb spa and leisure centre that offers the ultimate in pool relaxation. It has a 16 metre indoor pool, outdoor spa pools, a Scandinavian sauna and the largest heated outdoor infinity pool in Scotland. We are therefore delighted that we have been able to arrange visits to Portavadie, including use of their facilities, as part of day excursions to the beautiful Cowal Peninsular. They feature in Mountains & Mistletoe holidays at the Loch Awe Hotel in 2020. Don't forget your swimsuit!
Spectacular Railways with Lochs and Glens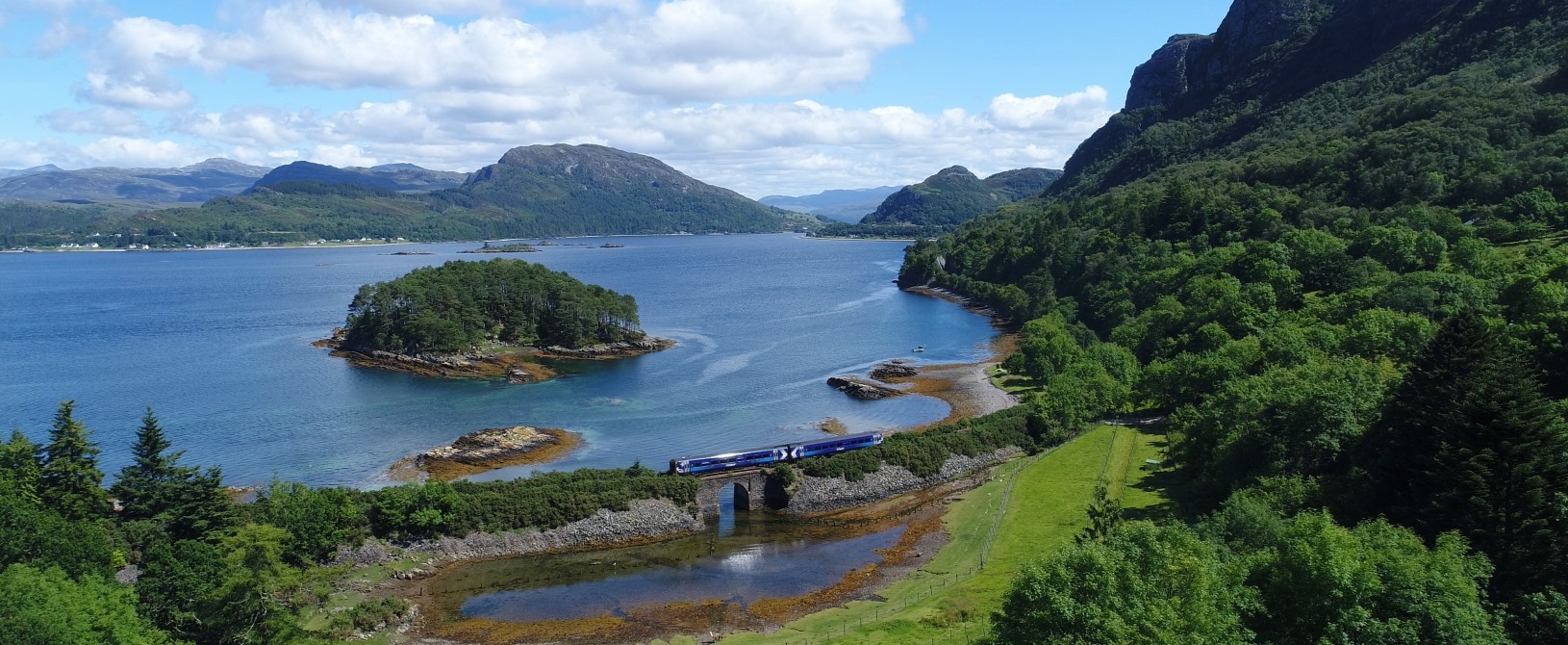 A few years ago the Wanderlust Magazine Travel awards included a new category, 'The Worlds Best Rail Journey'. You may be surprised to learn that the winner was not Switzerland's Glacier Express, nor the train to Machu Pichu. It was not the Ghan - the famous trans - Australian railway or even Canada's Rocky Mountaineer, all strong contenders. No, it was our own West Highland Line that runs from Fort William to Mallaig and, what is more, our Lochs and Glens guests can experience this spectacular journey on a train hauled by an iconic steam locomotive.
The steam aficionados among our readers might be interested that the locomotive used will likely be either the 'The Lord of the Isles' - a 1945 Peppercorn Class K1, or 'The Lancashire Fusilier' - a 1937 Stanier Black 5, both wonderful survivors from the steam age.
However, for scenic splendour the West Highland Line has strong competition a little further to the north in the form of The Kyle Line. Both railways were built to give access to the Isle of Skye, but the Kyle Line, which runs between Inverness and the Kyle of Lochalsh, is the one that the famous Skye Boat Train travelled along in the days before the Skye Bridge was built. Admittedly the trains are of more modest length, and power is provided by the humble diesel engine rather than the more dramatic steam locomotives but, when sitting back and admiring the ever-changing panorama of loch and mountain there is not much to choose!
These memorable rail excursions are included in some Highland Hotel holidays.